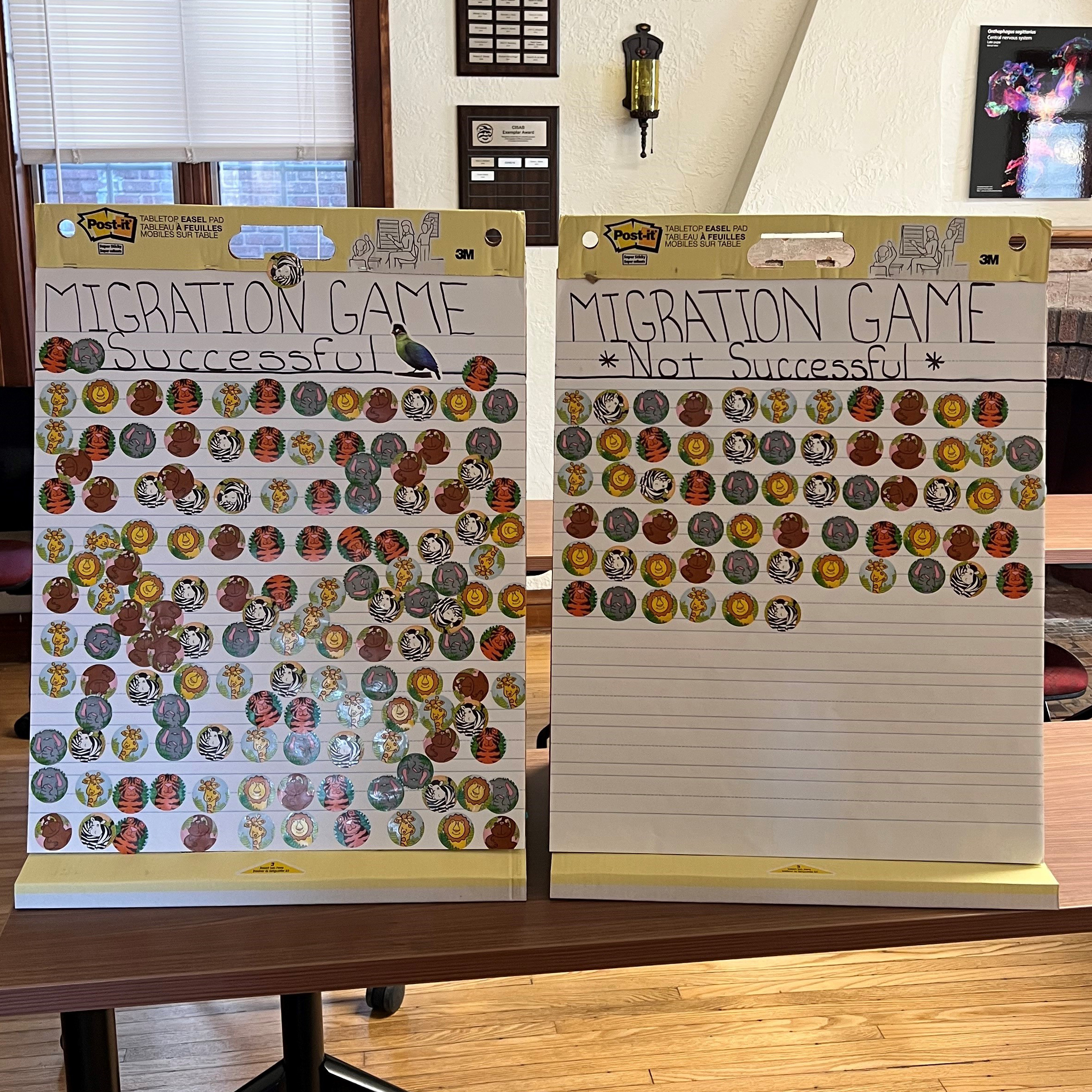 Science Fest 2022
Animal Behavior presented 3 activities:
Build a Motor Neuron - using pipe cleaners and pony beads.
Wheel of Animal Behavior - spin the wheel to answer animal behavior related questions
The Migration Game - Build a paper bird airplane and take it on a migrational journey then record if you were successful or not. Our chart reflected 203 individuals migrated during Science fest!
Science Fest Website