CISAB members in the news
Congratulations to our 2017-18 CISAB Scholars:
Mikus Abolins-Abols
Amrita Bhattacharya
Abby Kimmitt
Misty Proffitt
Congratulations to our 2017 undergraduate summer scholarship winners:
Miriah Liebering
Katherine Tafoya
Megan Wolf
Mark your calendars for the 2018 Animal Behavior Conference
Save the Date: the 2018 Animal Behavior Conference is scheduled for April 13-14.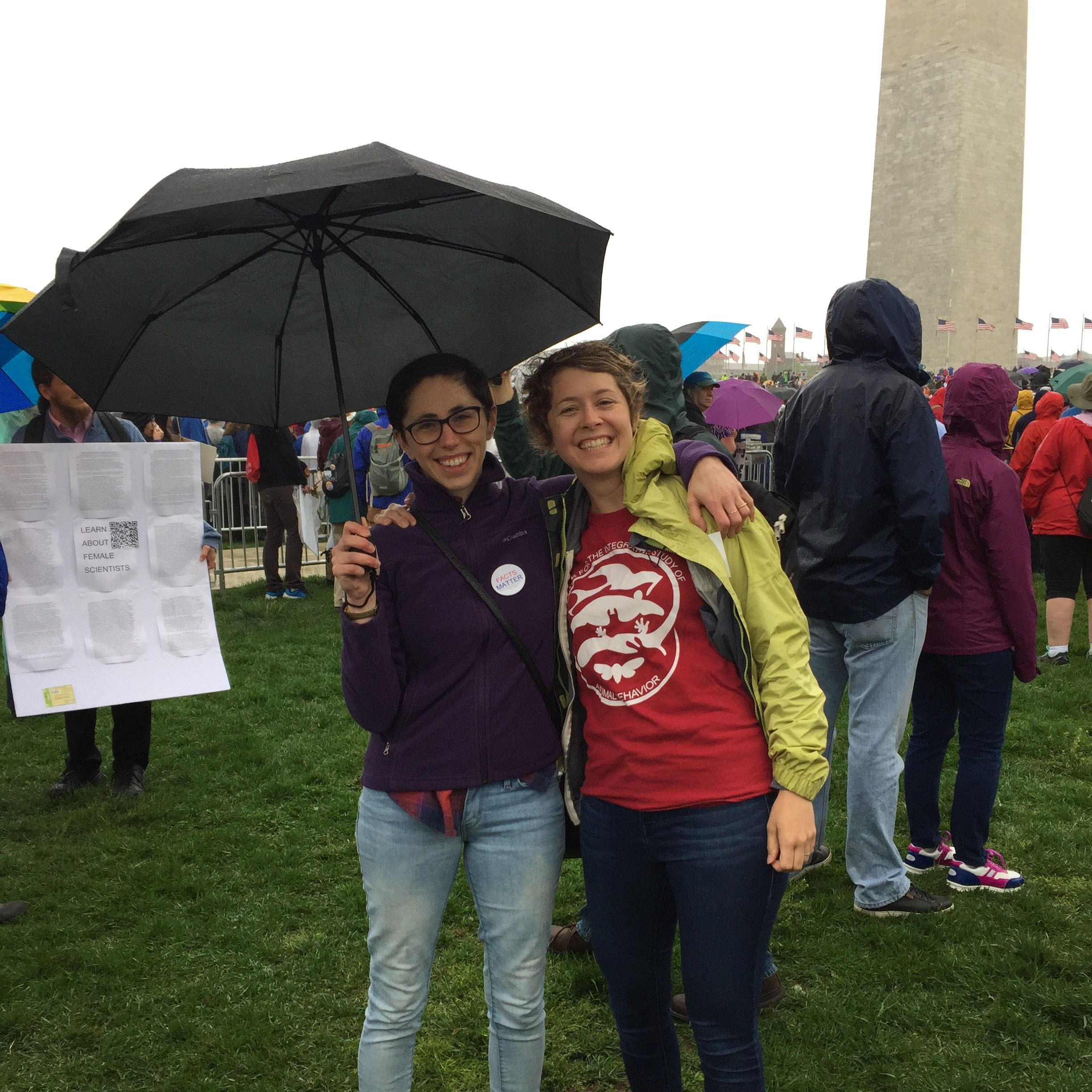 CISAB Scientists March in D.C.
Several CISAB members and alumni--including Leah Wilson and Christy Bergeon Burns (pictured), Stephanie Campos, Will Kenkel, and David Polly--braved the cold and rain to join the March for Science in Washington on April 22.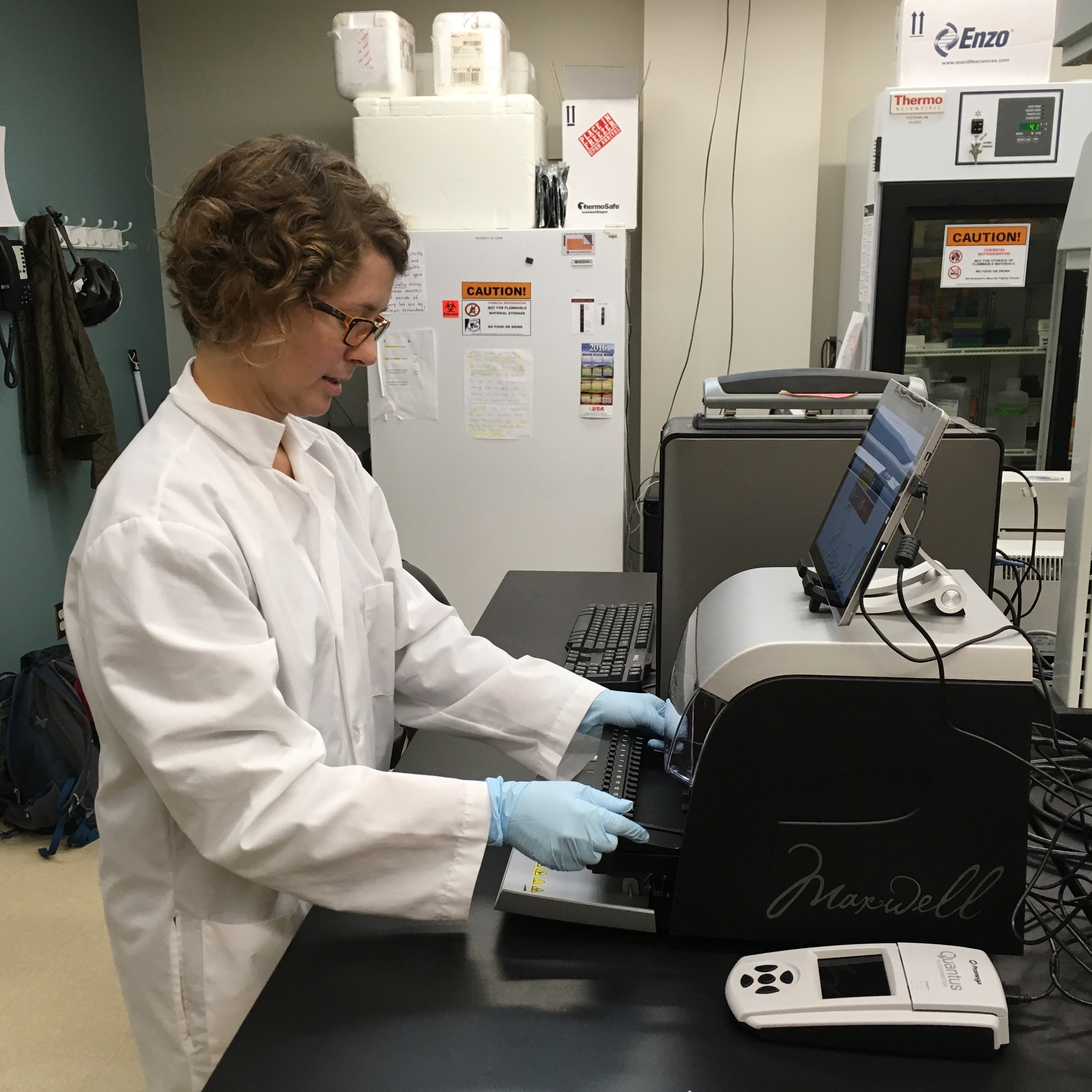 Mechanisms of Behavior Lab is now a CTSI Service Core
The mission of  Indiana Clinical and Translational Sciences Institute is to "create the highest-quality research dedicated to improving human health across Indiana and beyond." CTSI Cores have demonstrated quality oversight, and users that span departments and schools, among other criteria. CISAB members whose research has clinical and translational applications are encouraged to explore the many programs CTSI has to offer, including the possibility of research funding opportunities.  If you conduct labwork in the CISAB Mechanisms of Behavior Laboratory, consider applying for special CTSI Core Pilot Grants!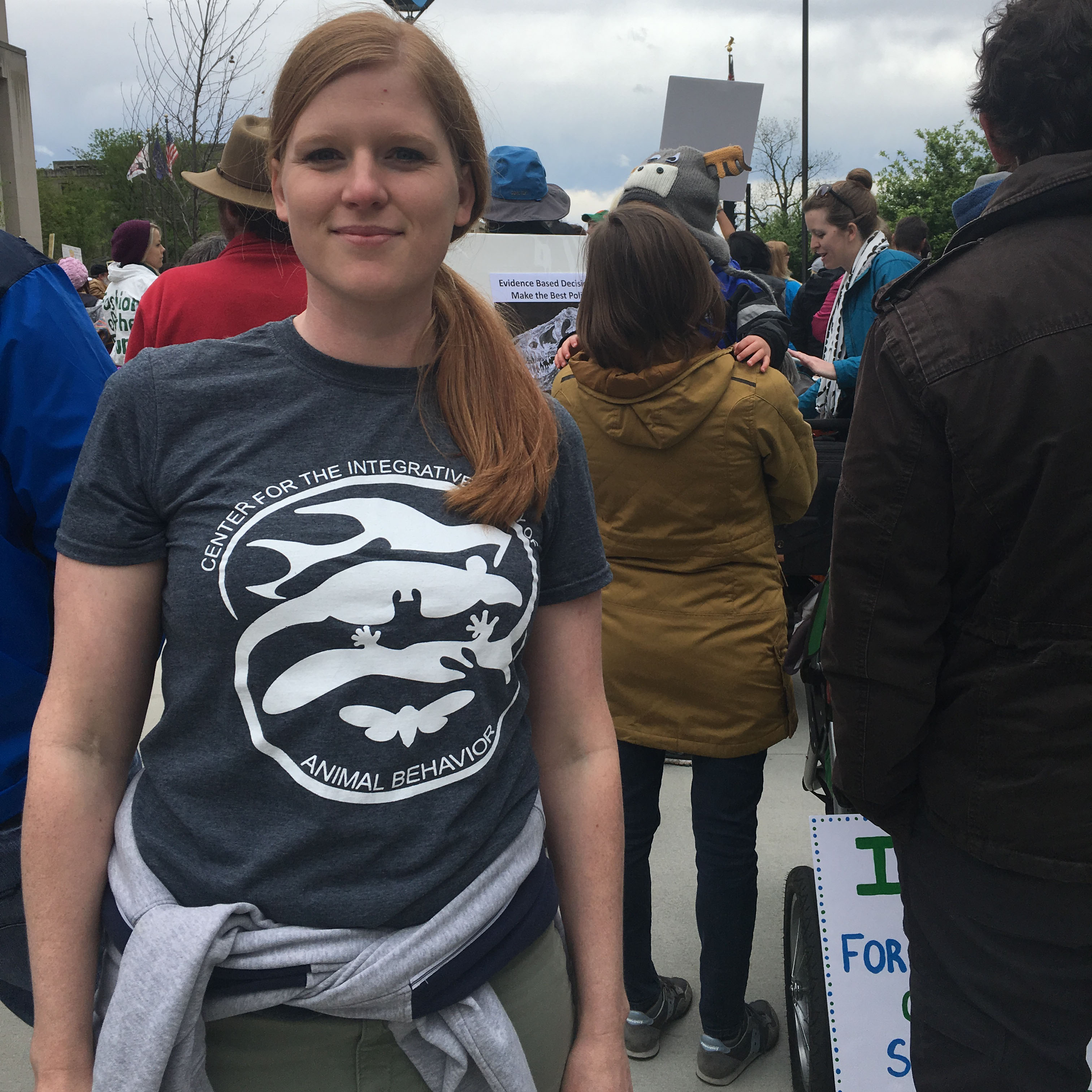 CISAB Scientists March in Indy
CISAB members--including Kelly Ronald (pictured), Justin Bollinger, Rachel Hanauer, Andrea Hohmann, Ellen Ketterson, Armin Mocek, Dale Sengelaub, and Cara Wellman--also turned out for the March for Science in Indianapolis.